Cogito, ergo sum

Every consulate…
Every embassy and so on…
Is one, yes every company and even worse every…
Even the most harmless institute can be one.
Hey…
My name is not Recep Tayyip KAHPEdoğan…
Or…
Volodymyr Selenskyj…
Haven't you figured it out yet?
I am a grandson of Gazi Mustafa Kemal Atatürk….
Don't you remember?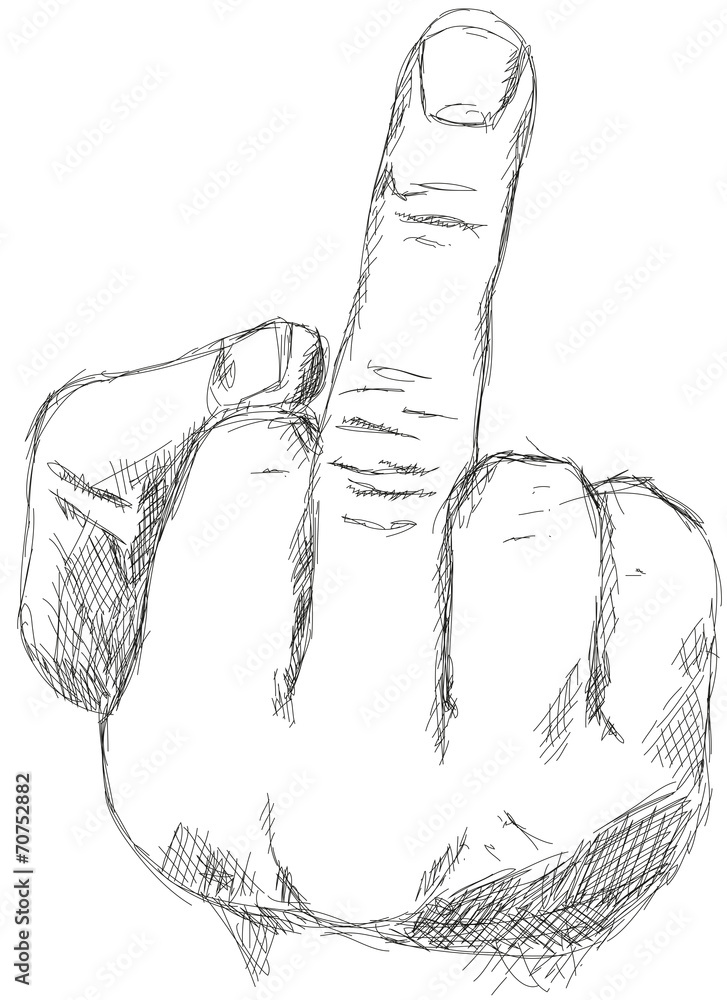 Fuck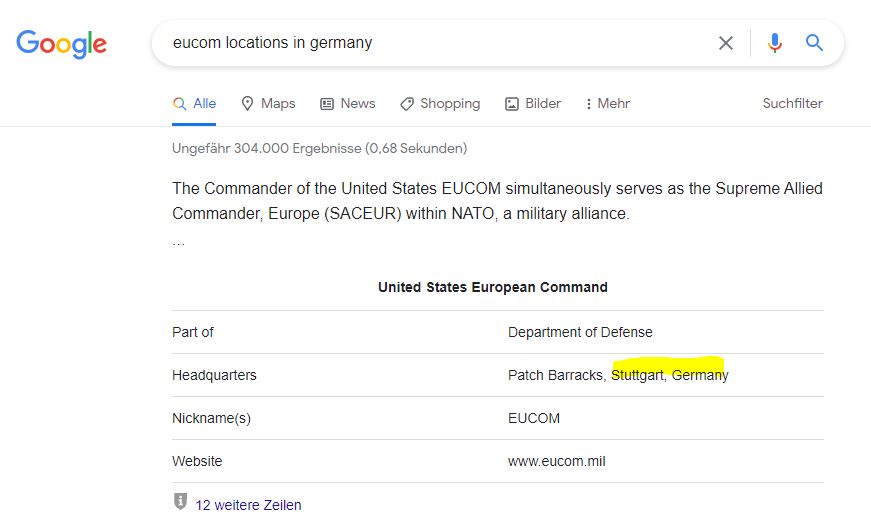 In Flanders Fields
In Flanders fields the poppies blow
Between the crosses, row on row,
That mark our place; and in the sky
The larks, still bravely singing, fly
Scarce heard amid the guns below.
We are the dead. Short days ago
We lived, felt dawn, saw sunset glow,
Loved, and were loved, and now we lie
In Flanders fields.
Take up our quarrel with the foe:
To you from failing hands we throw
The torch; be yours to hold it high.
If ye break faith with us who die
We shall not sleep, though poppies grow
In Flanders fields

Kopie der handschriftlichen Aufzeichnung McCraes. Die erste Zeile des Gedichts endet mit "grow" im Gegensatz zur gedruckten Fassung.
*
Moralim çok bozuk…
Yerlerdeyim…
Dün bir bugün IKI.
Gene sokacaklar oraya buraya…
Yine sokacaklar onu bunu bana…
Yine…
Yine, YINE!
Ölümden korkuyorsam dünyanın en ADI orospu çocuğu olayım…
Ama…
Yoruldum ama bezdim…
AMA…
Tiksindim.

*
Region
FR
US
RU
US
US Monroe
US Boydton
DE
US Chicago
SG
RU Moscow
US Ashburn
US Cheyenne
CN
GB
TR
US Boardman
CN Beijing
US Des Moines
RU Khabarovsk
GB Southampton
NL
DE Karlsruhe
SE
US Lititz
CA
JP
CA
DE Nuremberg
IN Hyderabad
TR Istanbul
US Columbus
US
KR
IE Dublin
MX Mexico City
US Buffalo
AU
DE Herscheid
DE Gandow
DE Idstein
KR Incheon
US Latham
GB London
US Clifton
ES
US Washington
US Newburyport
US San Mateo
US San Antonio
GB Durham
RU Gatchina
SG Singapore
US Newark
IT Pozzuolo Martesana
US Florence
DE Karstaedt
SA Riyadh
GB London
DE Sindelfingen
KR Seoul
GB Barnet
BR Cuiabá
DE Taunusstein
US Spokane
UA
CN Zhengzhou
AZ
US Dallas
DE Hamburg
DE Pfarrkirchen
PL
DE Frankfurt am Main
SG
DK
US Irvine
TR Yozgat
UZ
HK
GB London
FR Paris
VN
US Los Angeles
NL Sliedrech
JP Tokyo
TR Istanbul
VN Hanoi
DE Bad Schwalbach
KR Changwon
VE Caracas
RU Volokonovka
SG Singapore
RU St Petersburg
IN
BG
TR Istanbul
EU
TR Istanbul
TR Istanbul
TR Izmir
TR Samsun
DE Hammersbach
RU Voronezh
KZ
CA Montreal
AU Thornbury
ID Bandar Lampung
TR Malatya
HK Central
UA Kyiv
TR Istanbul
US
BR
IT Arezzo
IN Chennai
CZ Prague
US Los Angeles
US Phoenix
BR Campinas
RU St Petersburg
US Bellwood
DE Berlin
TR Izmir
RU Moscow
CN Taizhou
IT
US Reston
TR Gebze
IN Bengaluru
FR Missillac
TR Antalya
TR Antalya
TR Ankara
TR Kosekoy
US Phoenix
ID
TR Konya
AR Rosario
TR Hakkari
CZ
CA Toronto
US Austin
DE Floersheim
RU Nizhniy Novgorod
RU Yaroslavl
DE Meitingen
TR Istanbul
TR Ankara
TR Elâzığ
TR Izmir
TR Balıkesir
TR Antalya
LV
US
RU Moscow
ZA
NL Amsterdam
NL Amsterdam
MY
US New York
UA Berehove
RO Timișoara
RO
CA Toronto
RU Bratsk
TR Bolu
TR Lüleburgaz
TW Beihe
CN Qingdao
FI Helsinki
US Sioux Falls
NL Amsterdam
BD Dhaka
NP
US Philadelphia
TR Narli
TR Bursa
TR Antalya
JP Komoro
US Everett
RU Tula
TR Ankara
CA Beauharnois
RU Artëm
RU Kazan'
CN Zibo
TW Hualien City
US Elk Grove Village
DE Hamburg
DE Karlsruhe
TH
VN Ho Chi Minh City
VE
BR Boninal
RU Omsk
TR Zonguldak
TR Ankara
AT Vienna
BR Belo Horizonte
DE Kastel
CN Hangzhou
US North Bergen
US Little Rock
TR Izmir
PL Kołobrzeg
TW Taipei
UA Zhytomyr
NL Meppel
CH Zurich
DE Berlin
CN Nanjing
IN Bengaluru
AU Sydney
DE Bad Homburg
IT Scisciano
US Atlanta
US San Francisco
US 'Ewa Beach
TR Yalova
RU Moscow
TR Ankara
TR Konya
IN Pune
AT Vienna
US San Jose
TW Hsinchu
DK Copenhagen
FI
US Fremont
KR Busan
FR Paris
BR Carlos Barbosa
TR Adana
TR Istanbul
TR Ilgin
TR Izmir
TR Gümüşhane
CA Quesnel
TR Bursa
TR Kütahya
TR Ankara
TR Kosekoy
TR Istanbul
AZ Baku
TR Çanakkale
MD Chisinau
TR Istanbul
TR Antakya
RU Mytishchi
US Ashburn
DE Hillerse
MY Cheras
IT Milan
RU Nizhny Tagil
PK Faisalabad
UA Sevastopol
RU Sennoy
LT
RU Saratov
UA Luhansk
CH Laufenburg
SK
US San Francisco
DE Morlenbach
DE Gera
AT
IT Rome
IN Indore
BY
US Piscataway
ES Sant Boi de Llobregat
CN Changning
TR Mugla
EG Cairo
TR Istanbul
TR Ankara
TR Tire
TR Denizli
TR Gaziantep
TR Istanbul
TR Istanbul
TR Ordu
TR Izmir
TR Amasya
TR Antalya
CH Zurich
RU Penza
US New York
RU Chelyabinsk
BR Rio de Janeiro
GE
BR São Paulo
CN Shanghai
NO
TR Denizli
TR Ankara
DE Frankfurt am Main
DE Hessheim
DE Düsseldorf
DE Bremen
DE Wiesbaden
DE Rüsselsheim am Main
BD
CA Toronto
US Waterloo
AU Frankston
DE Neuss
DE Obertraubling
DE Aachen
AU Westmead
CO Bogotá
MN
PL Debica
IT Busalla
RU Bratsk
US Herndon
PK Multan
KH Phnom Penh
TZ
DE Düsseldorf
TR Ankara
TR Aydin
TR Bodrum
TR Bilecik
TR Ankara
TR Izmir
TR Istanbul
PL Warsaw
RU Krasnodar
GB Nottingham
JP Yokohama
CZ Prague
DK Greve
TR Mardin
TR Izmir
TR Sinop
DE Munich
TR Istanbul
TR Izmir
TR Mersin
TR Ciftlikkoy
TR Kayseri
CH Zurich
TR Ankara
DE Berlin
TR Istanbul
TR Istanbul
TR Trabzon
TR Bursa
RU Voronezh
TR Izmir
DE Hamburg
TR Kayseri
TR Eskişehir
NO Oslo
TR Istanbul
US Charlotte
SI Ljubljana
US Winston-Salem
TR Istanbul
BR Brasília
US Denver
LU Roost
RU Vol'sk
RU Barnaul
SE Stockholm
NL Haarlem
TW Taipei
LT Vilnius
IL Beersheba
UA Dolynska
JP Tokyo
RU Fryazino
RU Nizhniy Novgorod
BY Mogilev
EE
SC Victoria
BR Taguatinga
RU Bryansk
RU Ulyanovsk
US Los Angeles
PL Szczecin
RU Nizhniy Novgorod
RU Ufa
RU Vladivostok
US Buffalo
NL Amsterdam
US Las Vegas
CZ Prague
KR Mapo-gu
US Bend
SE Stockholm
IL
ZA Johannesburg
US Ashburn
US Maiden
BR São Paulo
US New York
AU Brunswick
US San Francisco
US Seattle
NZ
DE Stuttgart
AO
ES Mataró
FR Jouy-le-Moutier
NL Hoorn
IE
NO Oslo
AR
US Dallas
BE Antwerp
BR Timoteo
IR Tehran
ID Tangerang
SG Singapore
DE Stuttgart
IN New Delhi
DE Frankfurt am Main
US Salt Lake City
CA Granby
CH
JP Osaka
KR Ulsan
IR
IT Tortona
SG Singapore
CN Suzhou
IT Villa Adriana
KR Hwaseong-si
TR Batman
TR Antalya
RU Zelenograd
TR Bayindir
TR Istanbul
IN Tirupur
TR Izmir
ES Madrid
AL Bulqize
HU Budapest
ES Sanlúcar de Barrameda
LB
RU Kirishi
MU
TR Magnesia ad Sipylum
TR Istanbul
TR Izmir
TR Izmir
TR Samsun
TR Sile
TR Nevşehir
TR Sultanbeyli
DE Kist
TR Sivas
AT Zeiselmauer
TR Elâzığ
TR Erzincan
TR Erzurum
TR Tekirdağ
TR Eskişehir
TR Eskişehir
TR Eskişehir
DE Loeningen
TR Ağrı
TR Tokat Province
TR Ankara
TR Umraniye
TR Kahramanmaraş
DE Essen
TR Trabzon
TR Gaziantep
TR Bursa
TR Adapazarı
TR Magnesia ad Sipylum
TR Sehitkamil
TR Sanliurfa
TR Malatya
TR Gümüşhane
TR Bitlis
TR Van
NL Rotterdam
GB Stamford
TR Ankara
TR Adıyaman
US Los Angeles
DE Bendorf
TR Karaman
TR Rize
TR Bornova
TR Kirikkale
TR Ankara
US Covington
TR Batman
TR Pazar
TR Istanbul
TR Goelcuek
TR Mersin
TR Ankara
TR Mersin
TR Antalya
TR Kilis
GB Heathfield
TR Çorum
DE Hilden
TR Avcilar
TR Antalya
TR Basaksehir
AT Hallein
TR Ordu
TR OEdemis
TR Adana
TR Istanbul
CY Nicosia
TR Izmir
NL Leiden
TR Izmir
TR Istanbul
US New York
RO Bucharest
HU Budapest
TR Istanbul
RU Moscow
CN Shenzhen
RU Troitsk
DE Bremen
BR Pindorama
RU Kuznetsk
EE Tallinn
UA Kharkiv
UA Alexandrovsk
RU Ufa
CA Saskatoon
VN Hung Yen
US Clive
KE Nairobi
FI Vantaa
US Mason
BR Campinas
DE Aalen
KR Yeoju
TR Agva
US San Francisco
MY Shah Alam
DE Eltville
JP Kasukabe
CN Putian
CN Wuhan
US Miami
US Leesburg
CN Jinan
BR Cunha
US Shakopee
KR Bucheon-si
CN Chongqing
PK Lahore
NL Amsterdam
US Oxnard
DE Falkenstein
VG
RU Moscow
US Sylvania
AU Macquarie Park
FR Crolles
GB Stourbridge
AU Bentleigh East
US Denver
FR Paris
IT Milan
PL Poznan
BO La Paz
ES Madrid
US San Jose
US Tallahassee
SE Gävle
IN Mumbai
IN Delhi
DE Cologne
CN Dalian
ID Kuningan
ID Yogyakarta
NL Amsterdam
HU
AU Rockdale
FR Bourgoin-Jallieu
HK Sheung Shui
KR Goyang-si
ID Cimahi
BR Jaboticabal
PE
FI Helsinki
LV Riga
KR Gwangsan-gu
IN Chandigarh
PH Polomolok
US Levittown
VN Qui Nhon
CL Valdivia
IQ
TH Chon Buri
ZA Paarl
US Cleveland
HU Maglod
ID Pasuruan
ID Kediri
US The Bronx
US Dallas
DE Rostock
KR Gumi
BR São Paulo
CN Shangrao
US Woburn
MY Kuala Lumpur
NZ Auckland
SE Stockholm
US Denver
US Baltimore
IN Jaipur
PT Albergaria-a-Velha
NL Barneveld
US Kalamazoo
US Lima
US Montgomery
JO
CN Wuhu
GB Tipton
MX
KR Busan
RU Krasnoyarsk
TW
GB London
PH Taguig
RU Rostov-on-Don
US New York
RO Bucharest
BR Caxias do Sul
RO Timișoara
CN Jinhua
PT
AR Coronda
CN Xiamen
VN Dong Hoi
GR Pátrai
TH Bangkok
US St Louis
FR Beauvais
VN Da Nang
GB London
FR Strasbourg
US Springfield
FR Anglet
MX Cuernavaca
JP Shinagawa
OM Muscat
KR Suncheon-si
US Forest
JP Settsu
BD Dhaka
JP Kochi
US Des Moines
CN Nanchang
US Kissimmee
US Escondido
IN Chennai
US Philadelphia
TH Bangkok
KR Seongnam-si
US Los Angeles
BR São José dos Campos
CL Santiago
CN Xinpu